Brand A-Z
Hardy (1 to 10 of 27)
---
---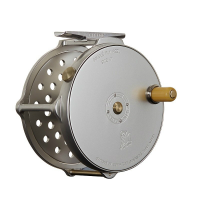 For well over one hundred years, anglers have trusted the quality and performance of Hardy's Bougle Fly Reel. Updated features include the reel's bar stock aluminum construction which is bolstered with a protective deep pearl silver anodized finish. The...
---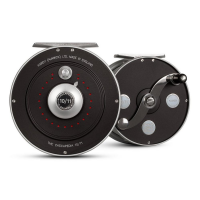 Salmon and steelhead anglers will love the Hardy Cascapedia fly fishing reel for their outfit. Designed with a traditional solid side plate and an S-shaped handle for a classic salmon reel look, the classic click check sings to the Hardy loyalist. This...
---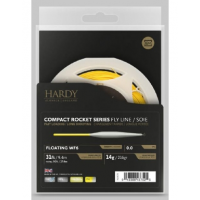 The Hardy Compact rocket series fly line offers incredibly easy long range casts with a limited back cast. Slightly overweighted the CRS loads modern fast action rods with ease and offers shooting head style performance with full line refinement and presentation....
---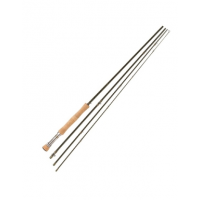 The Demon from Hardy offers a fast action, lightweight fly rod at a fraction of the price of others. This rod features Hardy's SINTRIX 330 technology to provide smooth, fast action performance, increased durability and a high recovery rate for a more...
---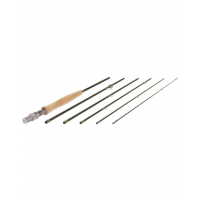 ActionMedium fast Line4- 6 wt Weight2.9 - 3.3 oz Lengths8 - 9 ft Sections6 Grip StyleCigar Primary UseFly fishing Manufacturer WarrantyLimited lifetime.
---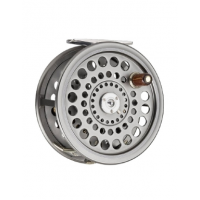 For trout and salmon anglers who appreciate traditional design and modern materials, Hardy has updated their classic Duchess Reel. A vented barstock aluminum frame reduces weight while the mid-arbor spool increases capacity. Signature Duchess style is...
---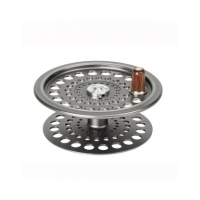 When anglers add a Hardy Duchess Spare Spool to their fly fishing system, their Duchess Reel becomes even more versatile should fly fishing conditions change. The spare spool doubles your presentation options by carrying fully rigged floating or sinking...
---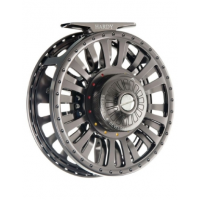 When serious saltwater fly anglers are looking for a performance reel, they turn to the Hardy Fortuna XDS fly fishing reel. This reel features the legendary strength of the original Fortuna but in a lighter version. The drag is comprised of stacked carbon...
---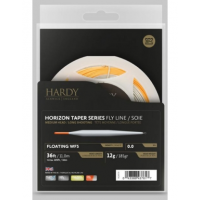 The Hardy Horizon Taper series fly line offers maximum range casts for the accomplished angler who likes to extend and carry line . With an elongated Head design the HTS offers long range performance with delicate presentation. Two tone design, Welded...
---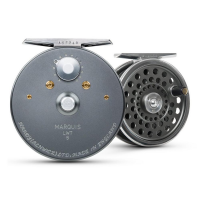 The longtime Hardy favorite, the Marquis, has been redesigned and is now being offered as the Hardy Marquis LWT fly fishing reel. At first glance, the reel looks very similar to its predecessor. However, it features a more extensive porting to reduce...
---