Price search results for Hareline Dubbin Ice Dub Dispenser (product no longer available)
---
Related Products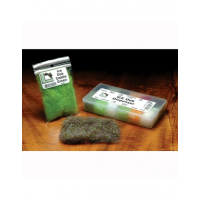 This is one of our best selling products. Great Sparkle and dubs beautifully.
---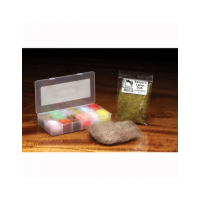 A unique custom mix that we have developed along with fly designer Greg Senyo. It can be used as wings, collars, dubbed bodies or veiled-wool style heads. It is a mix of Ice Dub and 1-1/2 acrylic staple fiber. A must for Salmon, Steelhead and saltwater.
---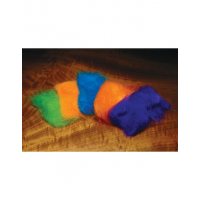 Coarse, spiky and ideal for stoneflies, salmon, steelhead and leech patterns.
---
Loaded with 12 top colors..
---
Ice dubbing assortment. Stores and dispenses dubbing. Comes with 12 colors. 12 drilled compartments. Clear box.
---
100% Synthetic. Easy pinch & grab dispensing feature. Crusty Nail, Eat A Peach, Electric Grape, Emerald,. Flame, Lizard, Midnight, Muppet. Pink Lady, Rainbow, Sky, Smurf.
---
12 Different Color Form Ice Dub #1.
---