Loon - Water Based Head Cement System
Loon Head Cement is an environmentally friendly fly tying glue for your hand tied fly patterns. The water based head cement adds durability to flies to helping them to last longer. The applicator cap and needle allow anglers to carefully add a small amount of glue,avoidingunwanted mess, creating the perfect fish catching pattern. Earth-friendly and easy to use, Loon Head Cement creates a durable finish for all of your favorite flies. Water-based cement is environmentally friendly Applicator cap and needle for precise work.
---
Related Products
A medium-thick water-based head cement with applicator system for exact placement of cement. Never breathe toxic or smelly fumes again.
---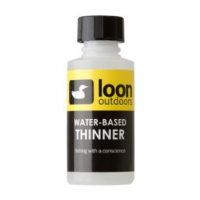 The Loon Water Based Thinner is the ideal way to alter the viscosity of Loon's head cements to your exact specifications when tying your own flies.
---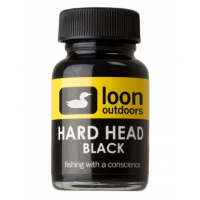 WarrantyBy manufacturer defect Primary UseFly tying and fly fishing.
---
Thin head cement. Dries clear, Odor free. Water based. Includes Applicator brush. System comes with applicator needle for precision tying.
---
Medium thick head cement. Odor free. Water based. Comes with applicator needle for precision tying.
---
Water-based, glossy, odor free head finishing system.
---