Price search results for Rio InTouch Skagit MOW Light Tips Kit (product no longer available)
---
Related Products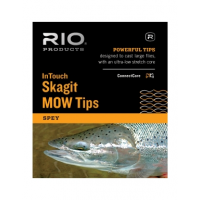 Rio's InTouch Skagit MOW Light Tips Kit gives anglers a versatile set of tips that will cover a wide range of spey fishing needs. Outfitted with low-stretch Connect Core, the Light MOW Tips provide floating and sinking versatility. Each of the tips either...
---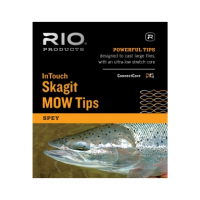 Rio's InTouch Skagit MOW Medium Tips Kit allows spey anglers to easily carry a variety of tip sections in a handy package. The tips either have a gray floating section, or a gray loop for fast identification. Made for use with heavier Skagit lines, theInTouch...
---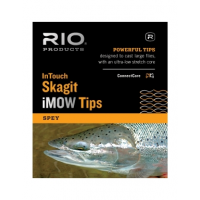 RIO's InTouch Skagit iMOW tips have an intermediate section, instead of a floating, which creates a smooth depth transition between a floating body and fast sinking tip, and perfect contact between the angler and the fly, they are also the ideal tip for...
---